I know...I know it truly has been forever and a day since my last post. I must confess...there were days I tried...like really hard to blog. I just couldn't. Our home was bit by the bug. The germ bug. Bad. The nasty, gross, hacking-coughing, phlegm oozing kinda germ bug. All three of us. We just passed it to each other. Back and forth...because that's how we roll. In all fairness, I did teach Kayla how to share. Guess I shoulda clarified. This went on for weeks...well over a month...fun stuff.
While we were horizontal lately more than vertical, we have still managed to accomplish tons. So while I know it has been forever and a day since I last blogged, please know it is just because I haven't had the energy to move my fingers across the keyboard, let alone think long enough to piece together thoughts worthy of reading...
So...here's a recap of what has been happening in the casa de Kosmalski. Don't worry, I'll spare you the details of our sickness and give you nothing but the good stuff...
The Polar Bear Plunge
This was our second year braving the elements of the cold winter to jump into freezing cold water...all in the name of raising money for Special Olympics. Maybe I should confess...Rick braved the elements. I stood behind my lens in a warm coat.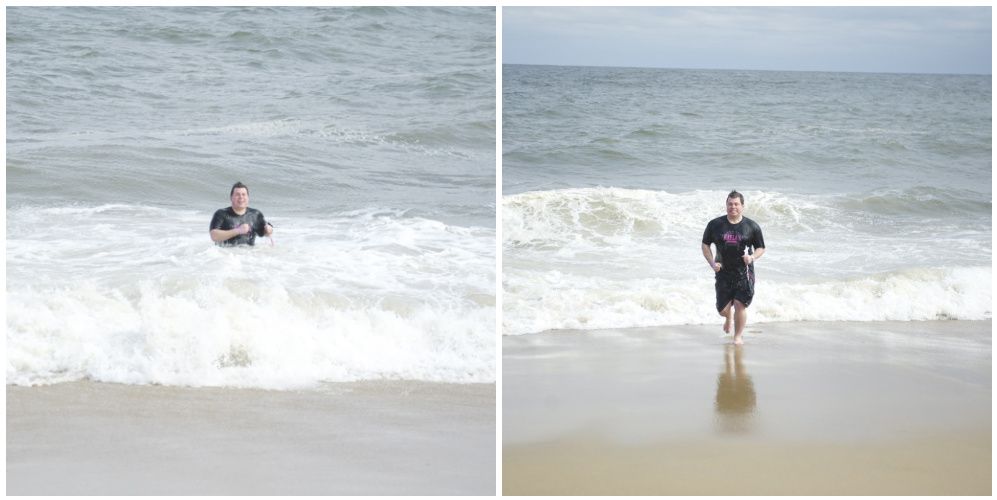 The weekend was filled with fun activities and I was lucky enough to be able to work with TLC's The Next Great Baker's contestants. They were in town competing in a Cake Off benefiting the Special Olympics and I acted as their concierge for the weekend.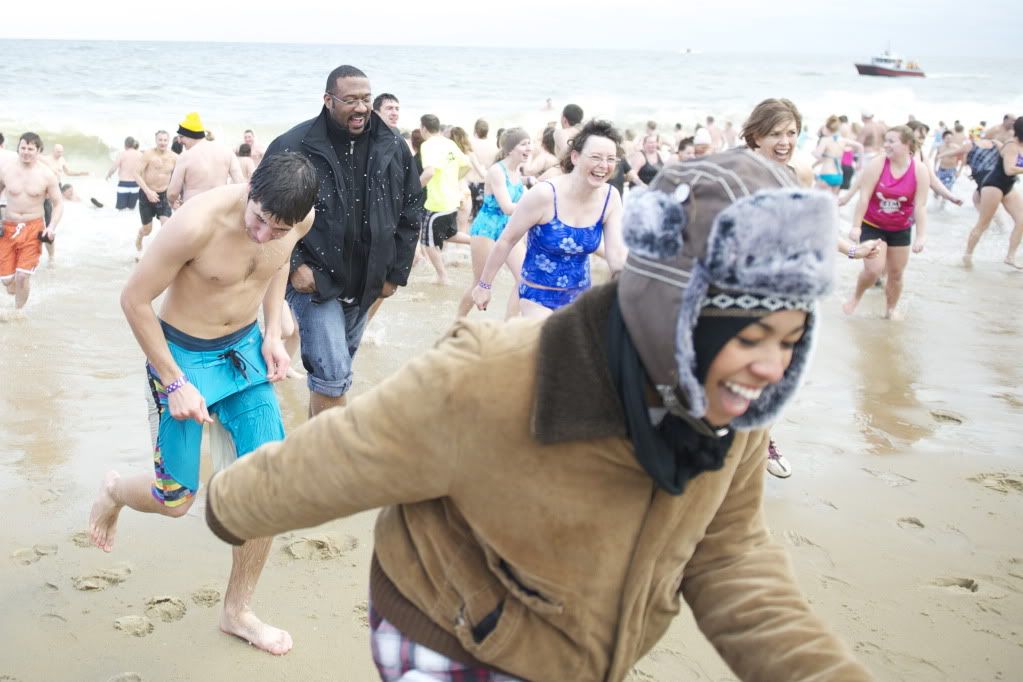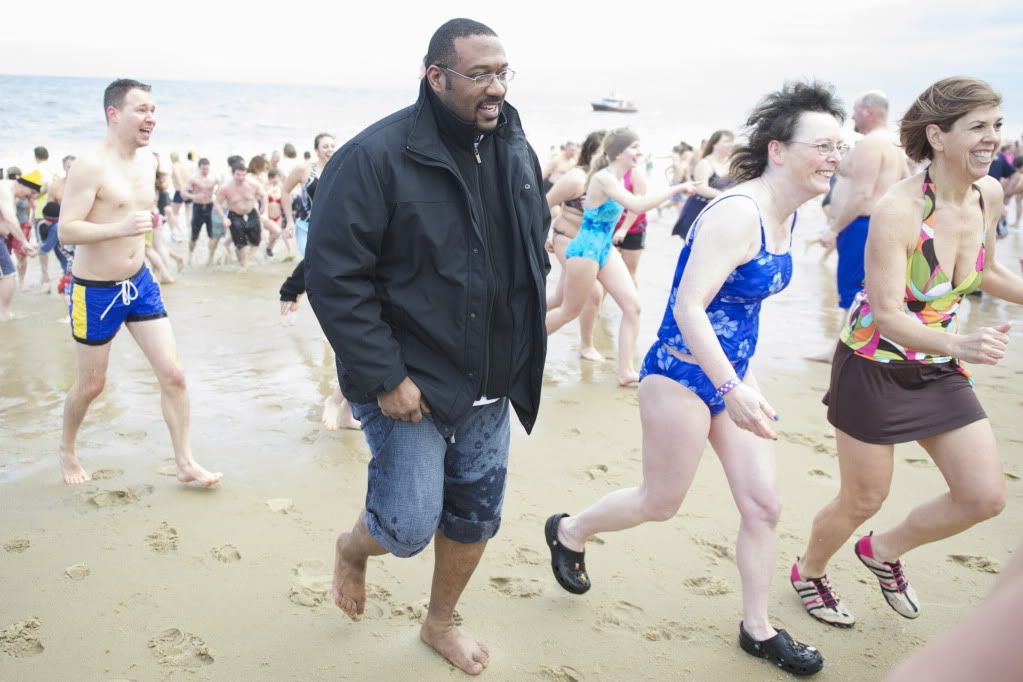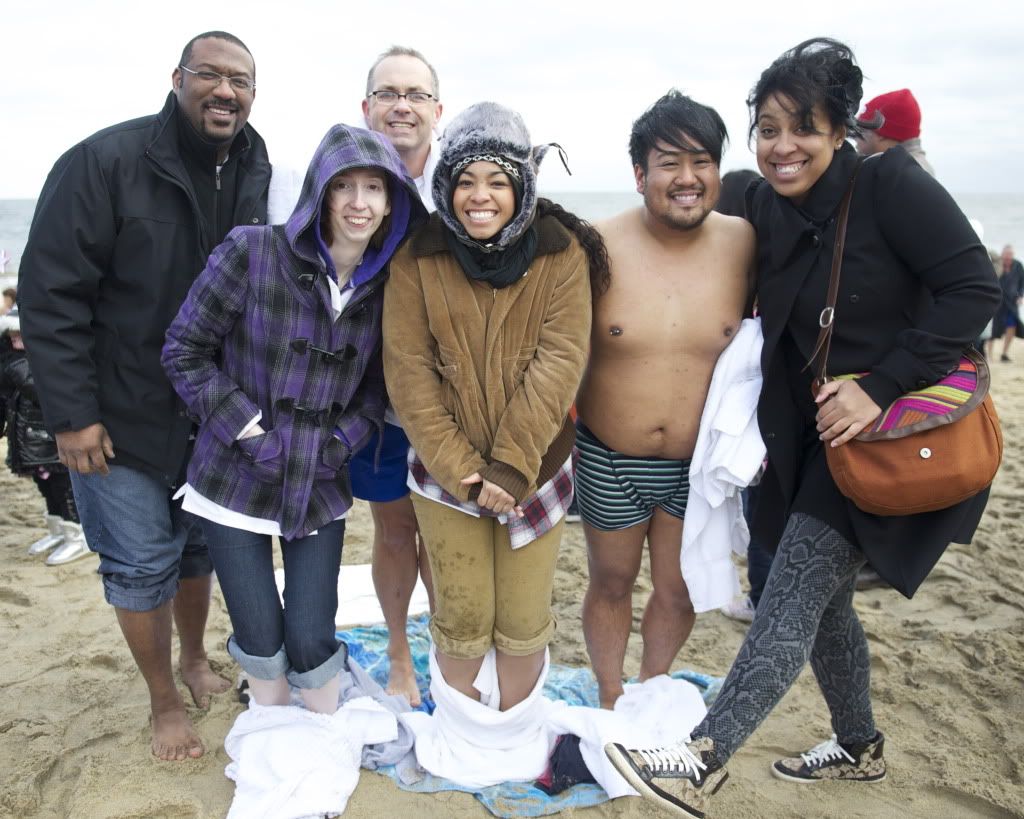 The fact is, people follow...and people love to follow celebrities. By taking a stand and running into the freezing ocean in February, people take note and listen to the message. So thank you, bakers, for sending a message...and for a great weekend. You are all amazingly talented.
100 day
Kayla celebrated 100 days of kindergarten by created a gumball machine. The task was to submit a collection of 100 items. Kayla wanted to collect 100 pom pons...cheerleading pom pons...not gonna happen. We then went running to the basement...in search of 100 anything. When I came across these, Kayla exclaimed "gumballs". Perfect.
Valentines
This was the first year Kayla had to...or was even able to...write all of the names of her friends on the envelopes of her Valentine's. She even had to write their "Post Office" number. She got way into it. The stickers, the writing. She loved it. She took so much pride in herself...and I beamed with pride right beside her...She has come such a long way this year with her writing.
Birthday Party
Kayla was invited to a birthday party of one of her classmates...I know it sounds silly but every time she gets an invite I tear up. Knowing she is included...just melts my heart.
Kayla really got into this party...it was at Creation Station...a local pottery painting place. She chose her pottery and got right to work. I had no idea how serious she would take picking her colors and painting...
My favorite thing looking around the table was seeing Kayla as just one of the kids. She was...she is...she just fits right in. And while I realize that may not last forever, I am soaking it up today.
Dr Seuss
Celebrating Dr. Seuss's birthday...a kindergarten tradition. Honoring the man that wrote so many amazing books for children. Kayla had big plans for Wacky Wednesday. It looked something like this...
I made the fascinator which Kayla adored and while she normally loves matching from head-to-toe, I think she secretly desires to dress like this everyday. Who wouldn't? I mean seriously...this outfit is just plain fun.
Another post coming very soon...pinky promise. We haven't been sitting still lately...we've been on a whirlwind tour lately...DC, NYC...oh the life of a five year old. Lots of stories to tell...